BNC Global is currently exporting products to approximately 30 countries including Spain, UK and Russia.
In addition, we are striving to penetrate the market in the America and European countries in near future.
Based on these results, BNC Global will show you the status as a global leading aesthetic medical.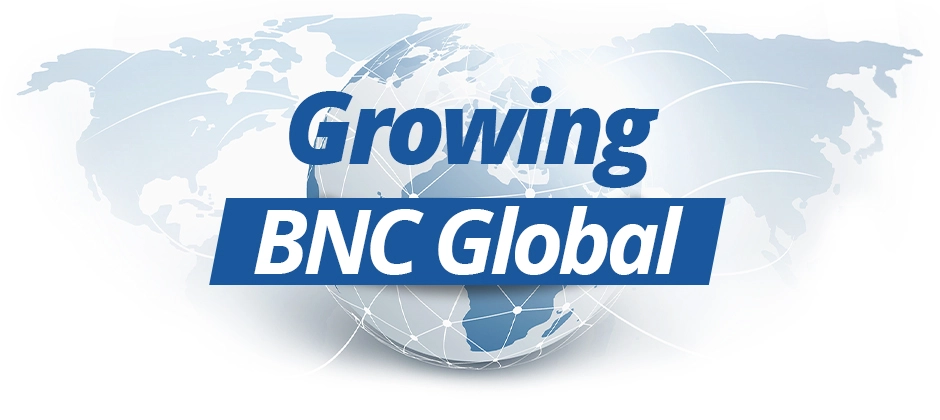 BNC Global will succeed
with partners in the global network.
As of 2022, it exported to 30 countries and achieved sales of $35 million.
It aims to expand its network to 50 countries in the next 2 years and increase its total sales by 20%
Growing BNC Global
| YEAR | UNIT - WON | UNIT - USD |
| --- | --- | --- |
| 2018 | 531,***,*** | 4**,*** |
| 2019 | 824,***,*** | 6**,*** |
| 2020 | 6,398,***,*** | 5,3**,*** |
| 2021 | 23,042,***,*** | 19,2**,*** |
| 2022 | 42,606,***,*** | 35,5**,*** |
| 2023 | 20% UP | 20% UP |